America's Food Safety Lawyers
FRESH EXPRESS SALAD LAWSUIT
You may be entitled to substantial compensation. If you have been diagnosed with Cyclospora after consuming Fresh Express Garden Salad from Hy-Vee, Jewel-Osco, ShopRite, Walmart, ALDI, or other grocery chains contact our law firm for a free consultation. Our attorneys have decades of experience handling food poisoning claims.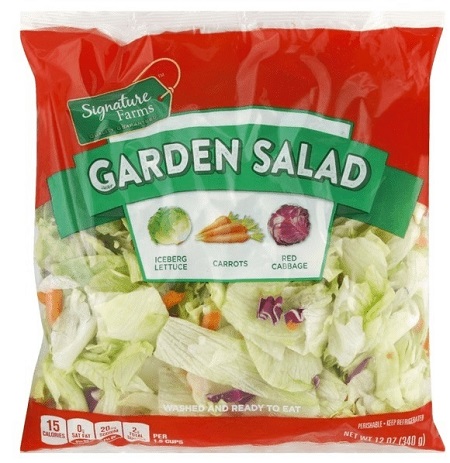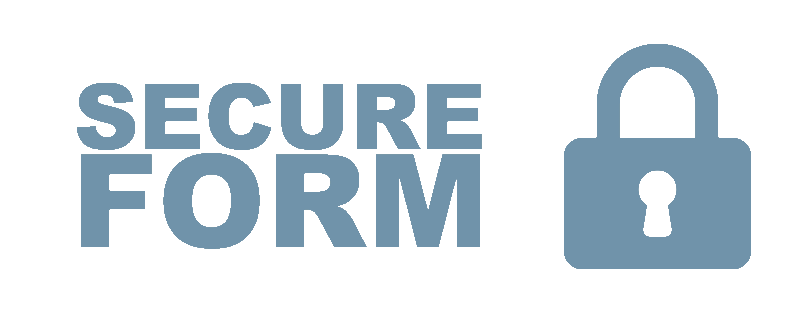 Ron Simon & Associates is accepting Cyclospora cases resulting from the consumption of recalled bagged garden salad from Fresh Express. If you or somebody you know has been diagnosed with Cyclospora after eating bagged garden salad from ALDI, Hy-Vee, or Jewel-Osco, or Walmart contact our lawyers immediately.
Cyclospora is spread by people ingesting something—such as food or water—that was contaminated with feces (stool). Cyclospora needs time (typically, at least 1–2 weeks) after being passed in a bowel movement to become infectious for another person. Therefore, it is unlikely that Cyclospora is passed directly from one person to another.
Which Salads are affected?
Products were sold in many states under either the brand name Fresh Express or the store brand labels ALDI Little Salad Bar, Giant Eagle, Hy-Vee, Jewel-Osco Signature Farms, ShopRite Wholesome Pantry, and Walmart Marketside.
Do not eat bagged garden salad from ALDI, Hy-Vee, or Jewel-Osco in any package. If you or a loved one has fallen ill after eating bagged garden salad, visit a doctor immediately to be treated and request a stool sample to uniquely identify the parasite. Place the bagged garden salad in a safe place and contact our lawyers.
What states are affected?
As of July 22, 2020, a total of 641 people with laboratory-confirmed Cyclospora infections associated with this outbreak have been reported from 11 states: Georgia (1), Illinois (198), Iowa (195), Kansas (5), Minnesota (73), Missouri (57) Nebraska (55), North Dakota (6), Pennsylvania (2), South Dakota (13) and Wisconsin (36). The ill person from Georgia purchased and ate a bagged salad product while traveling in Missouri.
For more information about the Garden Salad Cyclospora Outbreak, to speak to a Garden Salad Cyclospora Lawyer, or to have a free consultation about your potential Bagged Garden Salad Cyclospora lawsuit, call 1-888-335-4901.
National Cyclospora Lawyer

Keep in mind Food Poisoning Statute of Limitations for each of the 50 states determine how much time you have to file a claim!
Join the Cyclospora Outbreak Lawsuit
The FDA recently published an announcement declaring the recall of "bagged garden salads" from two grocery store chains in Midwestern states, Hy-Vee Inc. and Jewel-Osco. ALDI, the third grocery store which received and distributed the adulterated product, notified the FDA that they had removed the product from their store shelves, but an official recall had yet to be issued. However, on June 22, 2020, ALDI joined the others and announced a voluntary recall on its 12-ounce "Little Salad Bar Garden Salads" because of its association with Fresh Express Inc., the alleged origin of the Cyclospora Outbreak spreading across the Midwest.
The items included in ALDI's recall bear the label, "ALDI Little Salad Bar Garden Salads" and a best-if-used-by date of May 16 to July 04, 2020. According to ALDI's records, the FDA reports that the products of concern were distributed to Arkansas, Illinois, Iowa, Indiana, Michigan, Minnesota, Missouri, North Dakota, South Dakota, and Wisconsin between the dates May 1 and June 19.
The Cyclospora Outbreak spreading across the Midwest was reported, just on Monday, to have caused 76 reported cases of illness and 16 hospitalizations. As of today, Thursday, June 25, 2020, the Cyclospora Outbreak has increased to 122 reported cases of illness and 19 hospitalizations. The FDA reports that the range for the onset of illnesses connected with the Cyclospora Outbreak, linked with Fresh Express Inc., occurred between the dates of 5/11/2020 - 6/15/2020.
Cyclospora cayetanensis, is a microscopic unicellular parasite that can cause an intestinal illness known as cyclosporiasis, when ingested through feces contaminated food or drink. The parasite typically takes 1-2 weeks to germinate once the feces have been passed in a bowel movement. Therefore, the CDC says that it is unlikely that the illness is spread person-to-person. Symptoms like watery diarrhea, stomach bloating and cramps, weight loss, nausea and fatigue, typically present themselves within one week of consuming Cyclospora contaminated food or drink.
Anyone still in possession of the concerned products should discard them immediately, or return them to their original place of purchase. For further information regarding the Cyclospora Outbreak, such as distribution and case updates, visit the FDA's website.
A Cyclospora Attorney can help you pursue compensation by filing a cyclospora claim including a Fresh Express lawsuit, Hy-Vee lawsuit, jewel-Osco lawsuit, and a Walmart lawsuit. Speak to one of our experienced food poisoning lawyers at no cost and with no obligations. Call 1-888-335-4901
Over the past 24 years, Ron has received extraordinary verdicts, arbitration awards, and settlements for his clients. Below are just some of the results.
Note – the settlements amounts shown below are actual amounts received by the clients, after deductions for attorneys' fees and expenses were made.
$13,246,000 NET TO CLIENT
SETTLEMENT
5 YEAR OLD BOY AND 7 YEAR OLD GIRL WHO DEVELOPED HEMOLYTIC UREMIC SYNDROME FROM FOOD POISONING
$77,080,000 NET TO CLIENT
SETTLEMENT
28 YEAR OLD FEMALE WITH SEVERE BURNS TO 53% OF HER BODY FROM EXPLOSION
$56,200,000 NET TO CLIENT
SETTLEMENT
DEATH OF 26 ELDERLY PATIENTS IN VEHICLE EXPLOSION AND FIRE
$65,500,000 NET TO CLIENT
ARBITRATION AWARD
SHAREHOLDER OPPRESSION / COMMERCIAL DURESS OF SMALL V.C COMPANY
Food poisoning lawyer Ron Simon has handled over 6,000 food poisoning claims across the United States, Canada, and Mexico. You don't pay unless we win! Call Toll Free 1-888-335-4901
Prior results do not guarantee a similar outcome.
Copyright Ron Simon & Associates 2020